Book on this site: Discover our benefits
Book on this site
Discover our benefits
Why book on this site?
Direct booking discount
Check-in at 13:00
Free luggage storage
Access to the terrace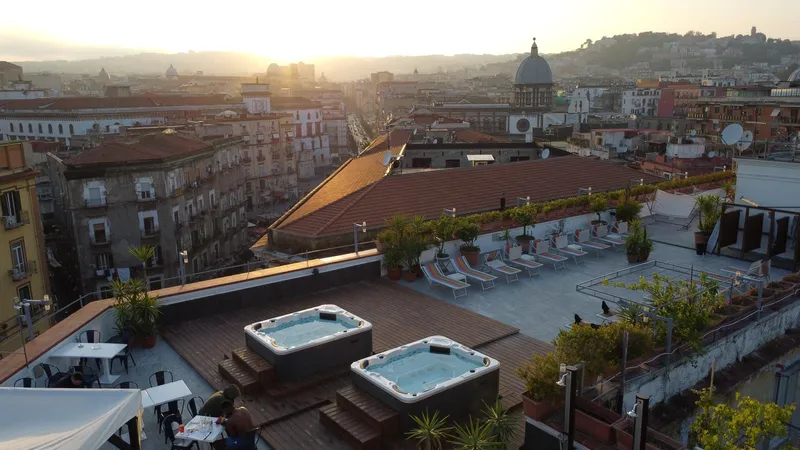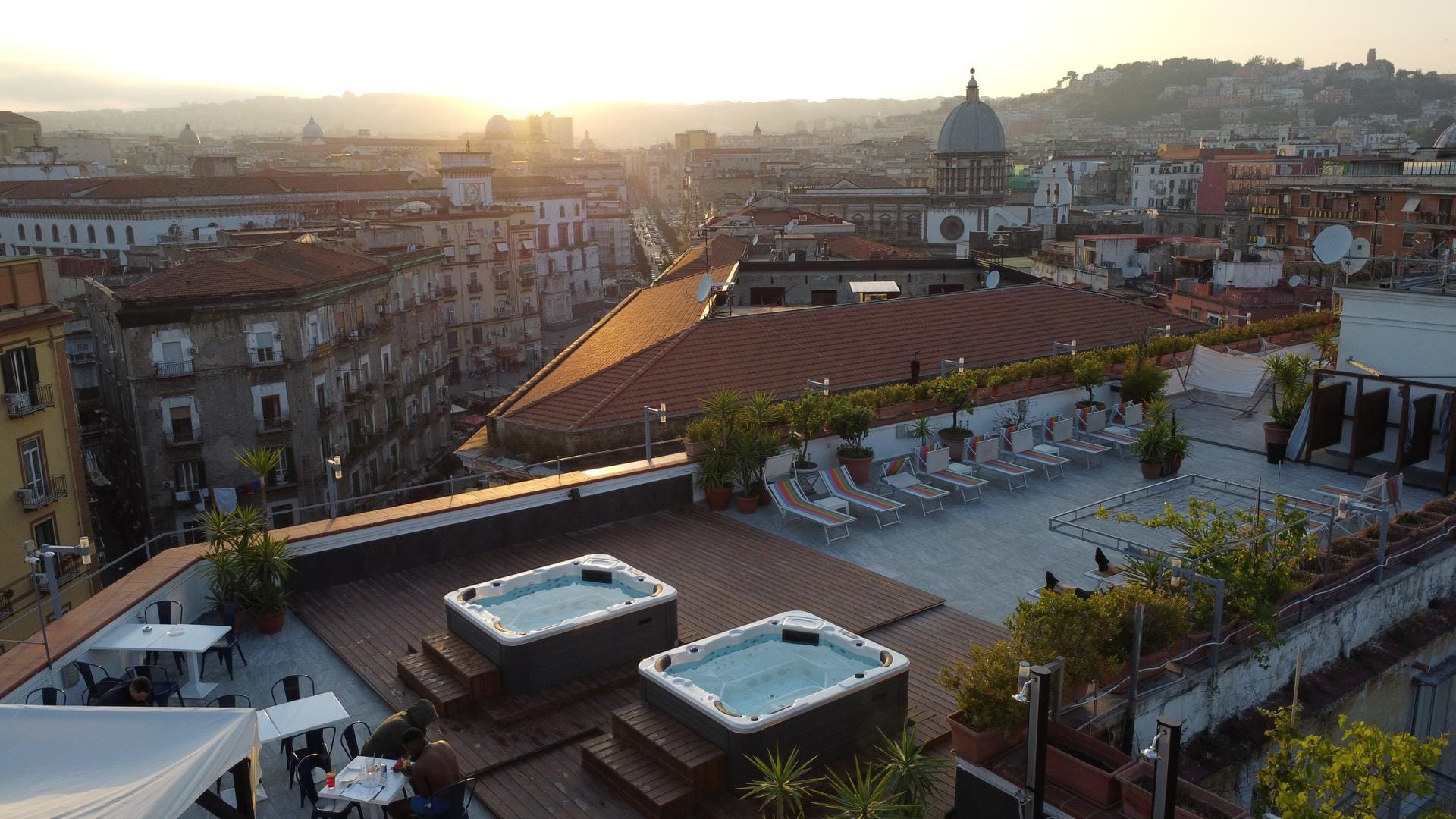 Sweet Sleep Napoli
In Naples, just like home
Sweet Sleep is waiting for you in the heart of the historical centre, for a stay marked by Neapolitan authenticity. For us, each guest is a friend who immediately becomes part of our large family.
A varied buffet welcomes you every morning, so you can start your day with the energy you need.
We are always available for any information and advice you may need for your stay in Naples.
Book on this site and have access to check-in one hour earlier.
Your room is not ready yet? Still have a lot of time to kill before your actual departure time? Leave your luggage at our front desk and go explore the city.
Rooms
Unique and avant guard design
Our rooms are a triumph of style and modernity. Each room is inspired on a different theme and expresses its own personality through colours and furnishing.
Terrace
Relaxation with a view
The terrace of our B&B is the beating heart of Sweet Sleep. A corner of pure relaxation where you can lounge in the company of a refreshing beverage and delicious snacks.
Enjoy an aperitif in the balcony with a view of the Neapolitan skyline
Have a seat in our restaurant room and enjoy our cuisine
Concierge
Discover the true Naples
Experience the city like a local: let yourself be guided by the suggestions of our staff.
Location
In the heart of the city
We are right in the historical centre, near the train station and close to attractions you cannot miss.
Wellness area
Relaxing mantra
Let the warm water jets of the hot tub dissolve all your tensions and muscle pains.
Regenerate your body and soul. Eliminate toxins and find relief from body tension in our sauna.
Schedules
Check - in: 14:00 - 23:00
Check - out: 07:30 - 10:00
Front desk 07:30 - 23:00
Lunch: 12:00 - 14:00
Dinner: 16:00 - 22:00
Terrace: 11:00 - 23:00
Wellness area: 11:00 - 23:00